WHO WE ARE :
Forte Furniture Products India Private Limited is a Joint venture between Indian Furniture products Limited, a subsidiary of Zuari Global Limited (an ADVENTZ GROUP company) and FABRYKI MEBLI "FORTE" S.A., Ostrów Mazowiecka, Poland. Forte Furniture India has started operations from April 1st 2017 and is into manufacturing and distribution of furniture for the Indian market.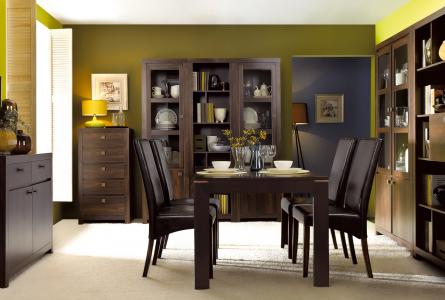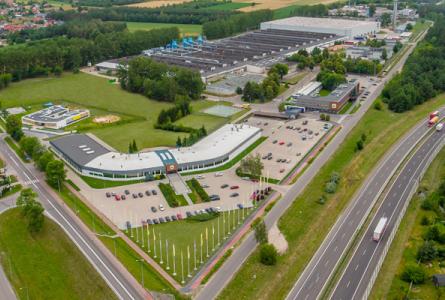 ABOUT FORTE :
FABRYKI MEBLI "FORTE" S.A. (FORTE) is one of the largest European manufacturers of furniture for self-assembly. The Company was founded in 1992, and has become a major international manufacturer, supplying over 4,500 distributors from 40 countries worldwide. FORTE furniture is present in almost all important retail chains and many leading furniture stores all over Europe. Exports account for 82% of the output of FORTE- the Company has its own sales units in major markets. FORTE furniture designs are adapted to changing market trends and the expectations of even the most demanding customers. At present, FORTE has four state-of-the-art manufacturing plants located in North-East Poland. The total space of plants used for manufacturing purposes is 120,000 square meter, while the storage space amounts to 70,000 square meter. Over the next 3 years, FORTE will further strengthen its market position by investing into a fifth furniture plant and in an own chipboard production facility in Poland.
ABOUT ADVENTZ :
The ADVENTZ GROUP is an Indian conglomerate with global ambitions and is partnered by world leaders in various fields of enterprise. The Group is headed by leading industrialist, Mr. Saroj Kumar Poddar and with its multi-faceted ventures pan-India, has a leading presence in key growth sectors such as Fertilizers, Engineering and Heavy Industries, Lifestyle Products, Real Estate and Services. Industry leaders in the group include Zuari Agro Chemicals Limited, Zuari Global Limited, Paradeep Phosphates Limited, Mangalore Chemicals and Fertilizers Limited, Texmaco Rail& Engineering Limited, FORTE Land Hettich India Limited, among others. The company has a long standing history in establishing high-value international business partnerships. Some of these are: Zuari Infra SJM Dubai, Hettich group in Germany, TouaxFrance, Wabtec-USA and OCP-Morocco. The group also has engineering expertise and offers technical consultancy, project management and contracting services to chemical, fertilizer, oil & gas, petrochemical, power and other infrastructure projects.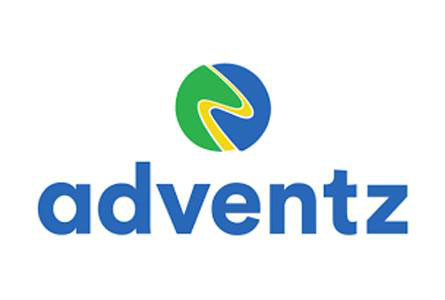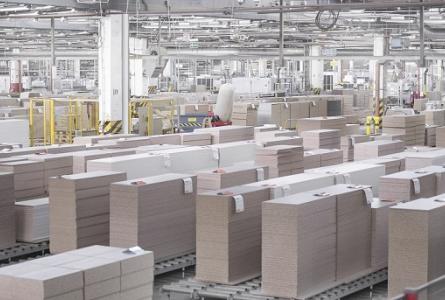 OUR INFRASTRUCTURE :
With investments over $ 15 million, FORTE's manufacturing base is located in Chennai, southern India. This unit is one of the largest in Asia and has the capabilities to produce more than 200,000 units of particle board and MDF based panel furniture every year. With state-of-the-art machines from Germany, Italy and Spain, the facility is fully equipped to handle all aspects of furniture production-from concept and design to the finished product. The systems and processes at FORTE are completely streamlined and the unit adheres to the DIN quality standards for manufacturing. In addition, the plant has semi-automatic and CNC controlled machines.
FORTE has a quality policy about raw materials as well. Imported from France. Belgium, Germany and UK, the raw material conforms to CTBA and FIRA forms of the UK. Such an infrastructure allows FORTE to mass-produce a diverse range of furniture and meet the specifications required to cater to the international market.
ZUARI FURNITURE
Zuari offers a wide range of products including cots, wardrobes, dressing tables, sofas, dining sets, wall units, TV trolleys, computer tables and office furniture. Its wide and affordable offerings, with their sleek and trendy looks make a style statement. It is the understanding of the Indian consumers that paved the way for Zuari's success. A strong distribution network of 60 distributors and more than 500 dealers has helped Zuari reach its customers, through the length and breadth of the country with excellent after sales service.